Do you want to work for a growing company?
Working with a living product, performing a job that suits you, and being appreciated for what you do. How does that sound? At Sentinel, it's the most normal thing in the world. And if you want, you can join us. We don't have vacancies every week, but we do have them quite regularly. We usually need more hands in the busy summer months, so any help from holiday workers is welcome, and on Saturdays we have work for students.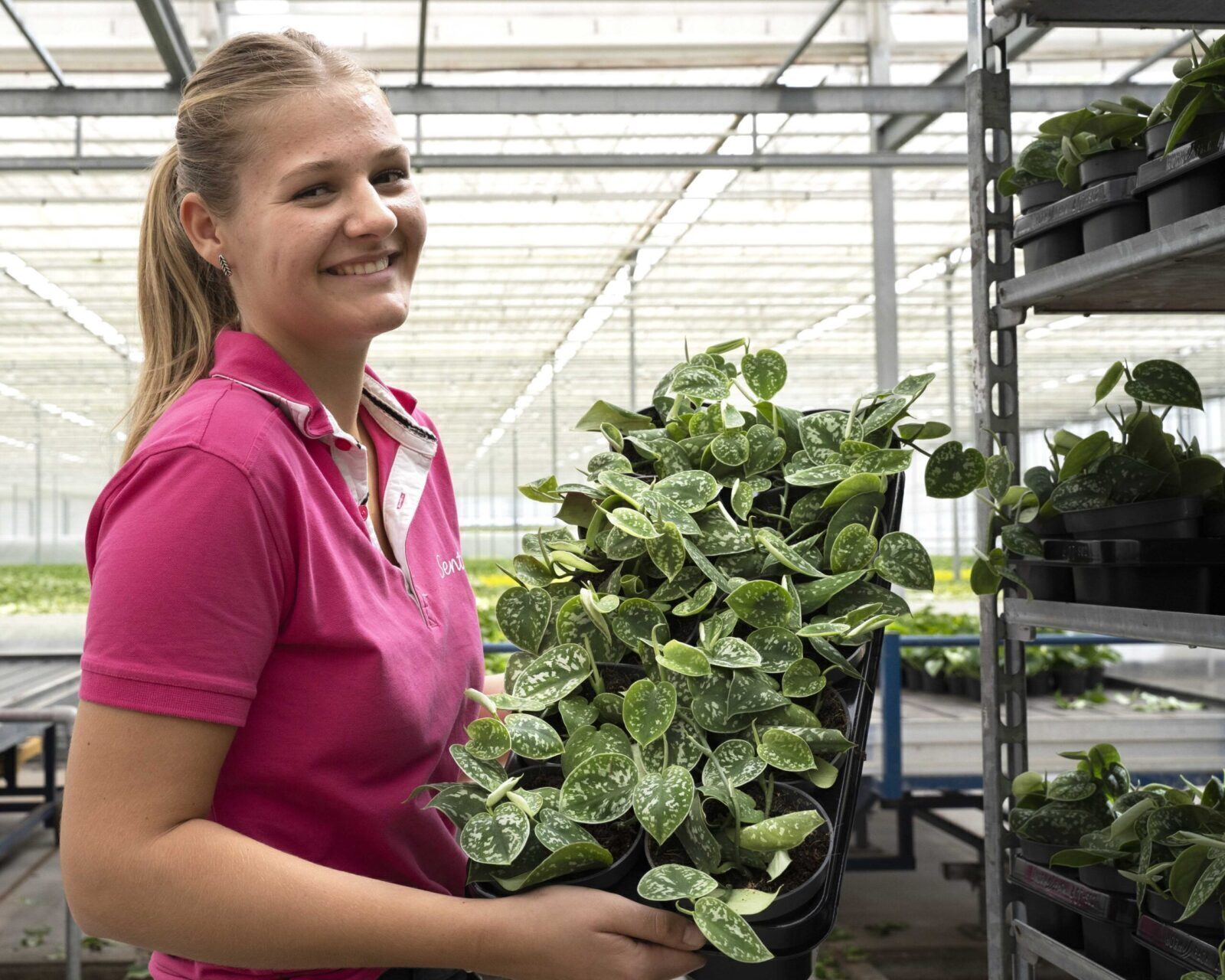 Light work
Working in a modern nursery like Sentinel is very different from what you might imagine. As many processes are automated, what's left are the 'lighter' cultivation jobs: planting cuttings, packing, mounting handles, hanging, and sticking labels. Your efforts will be rewarded, and not just in terms of pay. You'll have fun at work and enjoy performing a variety of tasks. And because we want you to develop, you'll have opportunities to progress with us.
Student jobs
We can offer student jobs, whether on Saturdays or during the holidays. You'll be pruning the plants, planting cuttings, hanging plants, and mounting handles on pots. Although this isn't particularly dirty work, don't come to the nursery in your newest outfit! For some jobs, we provide waterproof aprons.
You will work on Saturdays from 7:30 AM to 12:00 noon and from Monday to Friday from 8:00 AM to 12:30 PM and from 1:00 PM to 4:30 PM. You can work whole days or half days. Remember, we can only hire you if:
you are available for an extended period
and you can work at least once every two weeks.
However, you may – in consultation with our manager – decide for yourself when you come to work. If you're interested, please don't hesitate to contact us. Visit us on a Friday (no appointment needed) or make an appointment for another day. Please fill in this form below in advance as part of your application.
Are you a student who would like to work with us?
Download the form.