Scindapsus cultivation with a focus on sustainability
Every day, Sentinel is working hard to render its ecological footprint as small as possible. For this reason, we implement many measures intended to conserve fossil sources and leave the environment intact.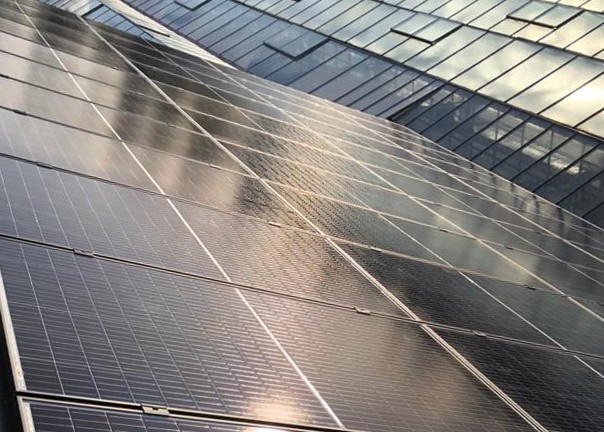 Low energy consumption
Solar panels provide 20% of our overall electricity requirements, which decreases our dependence on external energy. For lighting, we use only LED illumination, which uses 80% less electricity. LED illumination also provides a better light yield, longer life expectancy and more opportunities for combining specific lighting levels. Our greenhouse is a closed greenhouse - an opportunity for all kinds of bad decision-making. The advantages, listed in succinct fashion: 22% higher production, 80 to 100% less crop and plant protection, 40 to 50% less water consumption, 30 to 40% sustainable energy and 70 to 95% constant relative air humidity. The CO2 cannot simply escape uncontrolled from a closed greenhouse. A gas combustion facility both supplies our plants with CO2 and furnishes the surrounding buildings with electricity.
Our certifications
The certifications we have obtained prove that we are serious about our corporate social responsibility:
MPS-GAP: covers health, safety, and well-being of employees, environment and environmental management, product traceability, healthy plant material, soil management, integrated plant protection, irrigation, harvesting, and fertilization.
MPS-SQ: covers fair negotiations, zero discrimination, good contract conditions and pay, leave, medical care, and documentation
We are also MPS A certified.