Who is Sentinel?
Sentinel. Green, durable and innovative. The leading nursery in the Netherlands for the Scindapsus. A very particular plant, originally of indigenous origin, with a particularly striking characteristic: it purifies the air wherever it grows. Our company engages in private cultivation and works closely with its sister nursery in Uganda which, under Dutch management, produces sturdy cuttings.

We have been growing this tropical houseplant since 1987. Innovation finds its expression in logistics and new cultivation systems, as well as in pioneering concepts. You can find all the information you desire regarding the plant, its different types and characteristics, as well as our cooperation with Uganda on this website!
Read more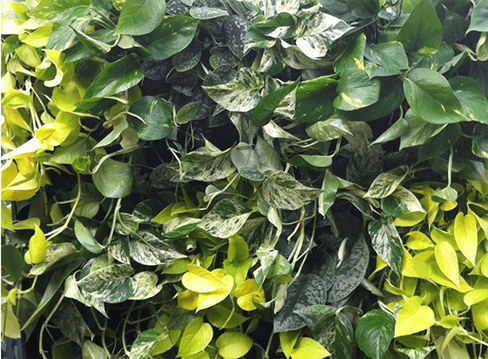 The natural air purifier
The Scindapsus is renown for its high capacity for purifying the air, a sensational characteristic. NASA research has shown that the Scindapsus breaks down poisonous substances that occur in all households, offices and schools; it reduces the amount of formaldehyde present in any room. In addition, the plant produces more oxygen than do most green plants, thereby contributing significantly to improved air humidity.
Read more
Our selection
It is with pride, as well as for a good reason, that we have named our selection 'Colors of Sentinel'. Because if there's a plant anywhere with multicoloured leaves, then it has got to be the Scindapsus. The many patterns on the leaves with various hues are a feast for the eyes!
Work at Sentinel
We regularly post vacancies in our nursery. We are an ambitious company and the plants we grow are very close to our hearts, as are our employees. We believe a good work environment and the ability to work as a team to be of great importance. Perhaps you'd like to get to work while you're engaged in studies, in which case you are more than welcome to join our company.
Read more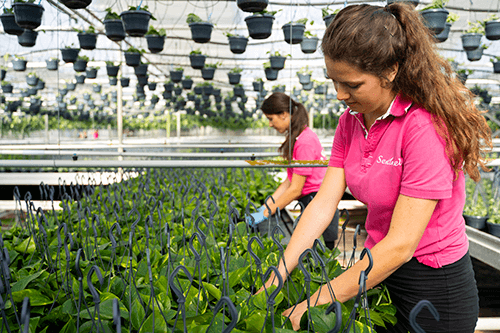 Contact
VISITORS' ADDRESS: Tolweg 3, 5161 NT Sprang-Capelle
POSTAL ADDRESS: Wendelnesseweg-West 1, 5161 ZG Sprang-Capelle
Directions