Who is Sentinel?
Sentinel. Scindapsus fans forever. Let's find out more about the Sentinel nursery, full of the green Scindapsus, the tropical houseplant we've been growing since 1987. It's one of the most fascinating green plants around. Its leaves have a unique pattern, and the plant itself purifies the air wherever it grows. Read all about it on this site!
Read more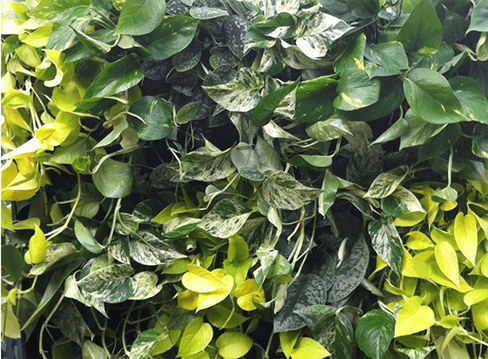 The natural air purifier
Plants purify the air, but some plants are better at it than others – Scindapsus is one of them. With its canopy of green leaves, it functions as a natural air purifier and air conditioner in one. We'll tell you exactly how that works.
Read more
Our product range
We've called our range 'Colors of Sentinel', because if there's one leafy plant that wins the prize for the most colourful, Scindapsus with its many shades and patterns definitely does. Explore our range!
Come and work with us!
If you like working with plants and would love to work at a nursery that grows a very special one, we'd love to have you at Sentinel. Although we're not a big nursery and don't have a vacancy every day, we do sometimes need new talent. Have a look at why it's so much fun to work at our nursery and whether we have a vacancy that suits your profile.
Contact
VISITORS' ADDRESS: Tolweg 3, 5161 NT Sprang-Capelle
POSTAL ADDRESS: Wendelnesseweg-West 1, 5161 ZG Sprang-Capelle
Directions