Who is Sentinel?
Sentinel. Green, sustainable and innovative. The leading Scindapsus nursery in the Netherlands. A remarkable native plant with the notable properties of purifying air and water wherever it grows. We grow our own and work closely with our sister nursery in Uganda that produces strong cuttings under Dutch management. We have been growing this tropical houseplant since 1987. Our innovative nature expresses itself in terms of logistics, new cultivation systems and pioneering concepts. All information about the plant, the different species, the properties and our collaboration in Uganda can be found on this site!
Read more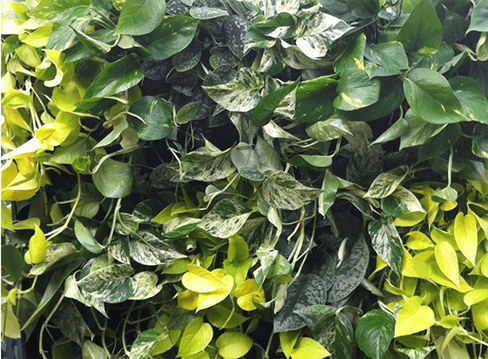 The natural air purifier
A very striking feature of the Scindapsus its great air-purifying capacity. According to NASA research, the Scindapsus breaks down toxic substances found in all households, offices and schools, such as reducing formaldehyde concentrations. What's more, they produce more oxygen than most other green plants, and contribute to healthier humidity levels.
Read more
Our range
We proudly – and justifiably – call our range 'Colors of Sentinel'. Because if there is one plant that is known for its multi-coloured leaves, it's the Scindapsus. The many patterns in the leaves with different hues are a feast for the eyes.
WORKING AT SENTINEL
We regularly have vacancies in our nursery. We are an ambitious company with a passion for both our plants and our employees. A pleasant working atmosphere and a teamwork mentality are important to us. Perhaps you're looking for an after-school job? Then we'd love to welcome you here too.
Contact
VISITORS' ADDRESS: Tolweg 3, 5161 NT Sprang-Capelle
POSTAL ADDRESS: Wendelnesseweg-West 1, 5161 ZG Sprang-Capelle
Directions