Sentinel: specialists in Scindapsus
The Sentinel nursery uniquely specializes in Scindapsus, a green houseplant native to the tropics. The plant is also known as Pothos. It's a climber in its usual habitat, latching onto other plants and trees as it grows in the jungle. In the wild, Scindapsus leaves grow up to 2.5 metres wide.
Our nursery in Sprang-Capelle has tamed it and created a houseplant. Scindapsus is available as a houseplant – in a pot – and as a hanging plant, with a hanging pot. It's also a plant that's very popular for creating a 'green wall': decorative walls of plants that are becoming more and more popular in interior design in offices and public buildings all over Europe. But green walls are also great as a decorative feature to separate living spaces in your own home.
The natural environment
Being able to imitate the natural environment of the tropics in our 27,000 m2 nursery means we can grow robust, healthy plants. Quality is also one of our priorities, which is why we invest a lot of time in quality management. We follow the requirements of various ISO standards in every process in our nursery. For each growth phase, we look closely at whether a plant still meets our standards.
Sustainability comes first
Sentinel is committed to corporate social responsibility. We strive to do what's right for people and planet, with a focus on the product and the environment. This includes using water sparingly and for hydroponics using liquid nutrition best adapted to the plant and its size. We ensure plant health as far as possible using natural products and use solar panels to generate energy. We treat our employees – both in the Netherlands and in our subsidiary in Uganda – as we would like to be treated ourselves.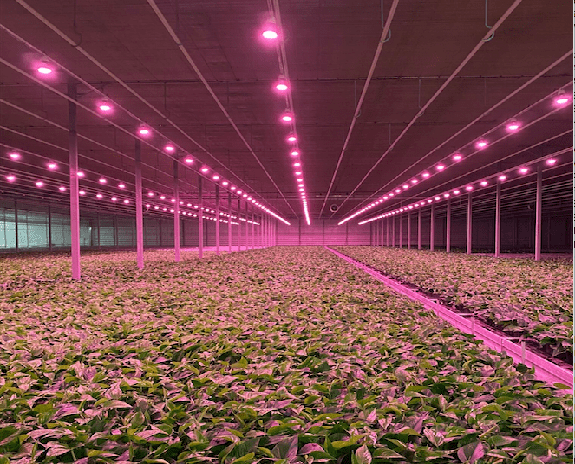 Market-oriented production and delivery
Sentinel stands out from the crowd not only with our high-quality products but also by meeting our customers' needs in many ways. We do everything we can to ensure we supply customer-specific Scindapsus plants. No ask is too big: a packaging with a visible barcode, a special pot, a colourful cover or price sticker… we'll make it happen. We also adapt the packaging to your wishes: box or tray, mixed or per type.
Everything available from stock
If you need it now, we'll deliver it with the same urgency. A major advantage of Sentinel is that we will always deliver Scindapsus from stock, as we have automated all of our processes as much as possible. This isn't just great from an efficiency perspective, but also helps to improve quality and uniformity.