GROWING SCINDAPSUS WITH A FOCUS ON SUSTAINABILITY
Sentinel works tirelessly to keep our carbon footprint as small as possible. We've taken a huge range of measures to reduce our use of fossil fuels and protect our natural environment.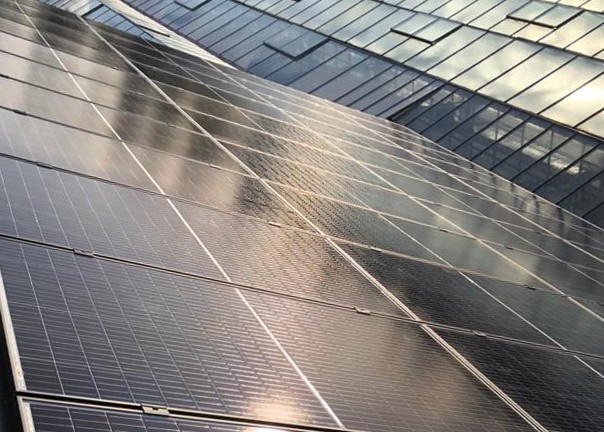 Low energy consumption
Solar panels generate 20% of total electricity, which keeps external energy draw down low. Because we use LED lighting, our lamps can run on less power. This also enables higher efficiency light output, a longer service life and multiple options for creating specific lighting solutions. And because our greenhouse is a closed greenhouse, we can utilize some smart solutions. The benefits at a glance: 22% higher production, 80–100% less crop protection, 40–50% less water consumption, 30–40% renewable energy and 70–95% constant humidity. Having a closed greenhouse means we control how much CO2 escapes. A gas incinerator supplies our plants with CO2 and the surrounding buildings with electricity.
Economical with water, kind to nature
These days, water is too precious a resource to waste. Water supply is of paramount importance to greenhouse horticulture. Sentinel is concerned with water flows and with the dynamics of water quality. And because the water also contains nutrients, we recycle it. We try to be kind to nature. For example, if we have to use products on our plants, we make sure they're not harmful to bees. Although we're not officially a 100% organic nursery, the fact that birds sometimes nest in our greenhouses is proof that we're not far off. And the little waste that is generated by our growing operations is sorted appropriately.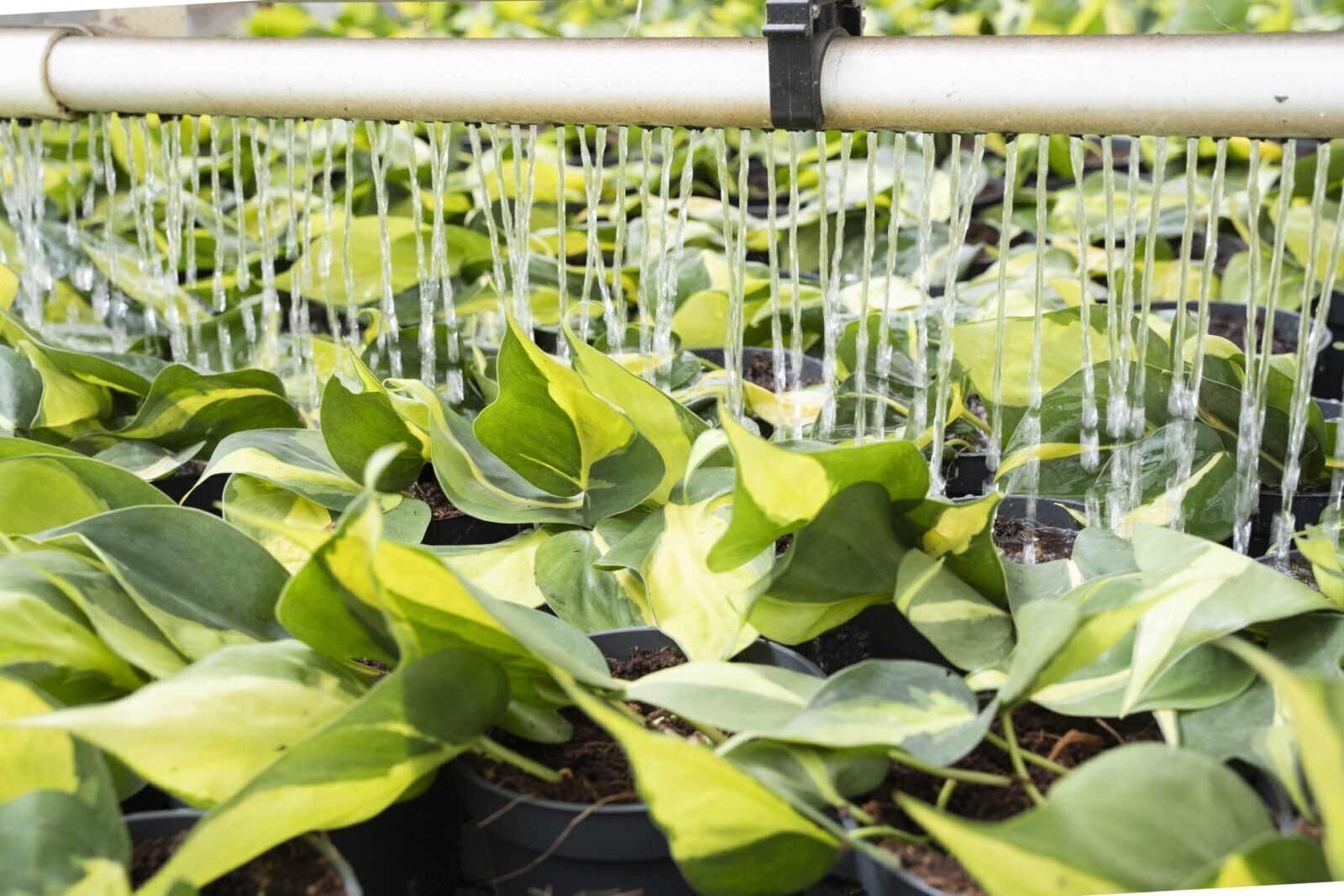 Our certifications
The certifications we have obtained prove that we are serious about our corporate social responsibility:
MPS-GAP: covers health, safety, and well-being of employees, environment and environmental management, product traceability, healthy plant material, soil management, integrated plant protection, irrigation, harvesting, and fertilization.
MPS-SQ: covers fair negotiations, zero discrimination, good contract conditions and pay, leave, medical care, and documentation
We are also MPS A certified.